Quick Overview of 3D Acrylic Letters. 3D Acrylic Letters: Custom Plastic Letters at Wholesale Prices
Item No: IS-0316
Material: Face-Acrylic for the front, Returns-Acrylic for the back
Lighting Method: Front light
Size/Font/Color: Customized to your preferences
Certification: CE, RoHS (UL certification available upon request)
Working Temperature: -40°C to 60°C
Lead Time: Shipped within 7 days after payment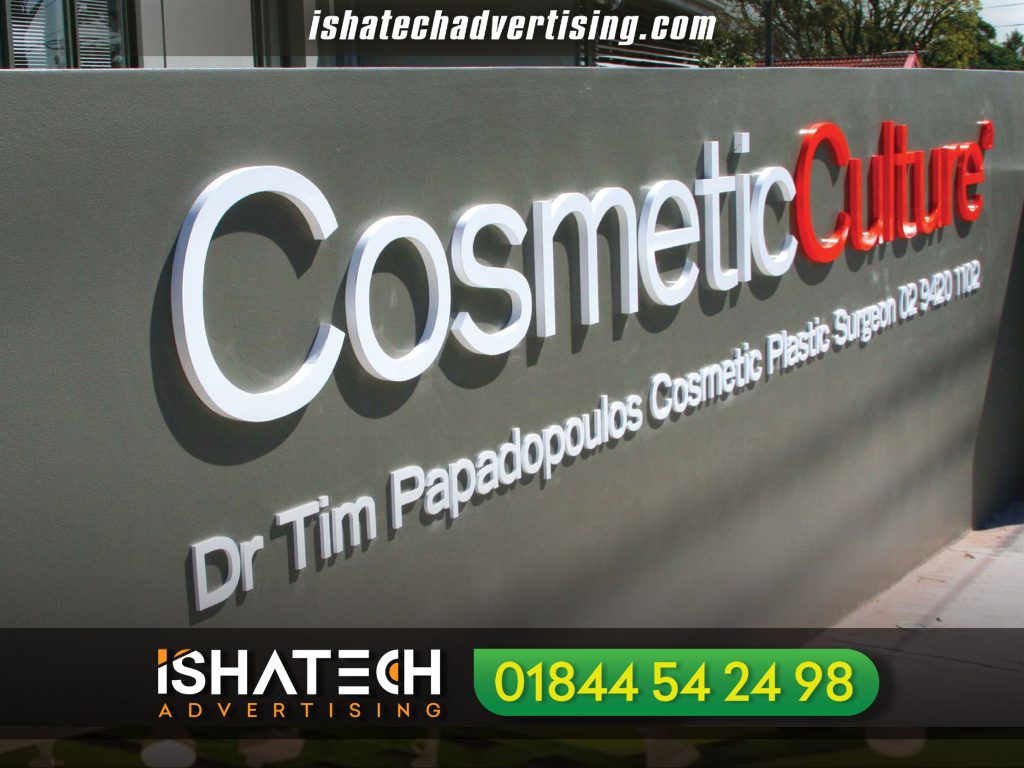 Product Description of 3D Acrylic Letters. Google Ads
3D Acrylic Letters are a remarkable and attention-grabbing way to introduce dimension and personality into your space. Crafted from high-quality acrylic material known for its durability and long-lasting quality, these letters are a versatile addition to various applications, including signage, branding, and interior design. They can be elegantly displayed on walls, mounted on stands, or placed on shelves to create a unique and captivating visual impact. 3D Acrylic Letters: Custom Plastic Letters at Wholesale Prices.
Our 3D Acrylic Letters come in a wide range of sizes, fonts, and colors, allowing you to effortlessly find the perfect style for your space. Precision laser-cutting ensures a clean and immaculate finish.
Our skilled craftsmen meticulously hand-assemble each letter to achieve a seamless and professional appearance. Subsequently, the letters undergo a polishing process and rigorous inspection to guarantee compliance with our stringent quality standards.
With 3D Acrylic Letters, you can infuse depth and intrigue into your surroundings, striking a balance between visual appeal and long-lasting endurance. Whether you seek a bold and contemporary aesthetic or a subtle touch of elegance, these letters are certain to leave a lasting impression.
Technical Specifications
Material:

Face: 3mm thick acrylic (compatible with special color vinyl application)
Returns: 2mm thick acrylic (can be painted in various colors)
Inside: Waterproof LED modules (available in White, Green, Red, etc.)
Back: PVC/Aluminum composite/Galvanized sheet

Size: Customized to your specific design
Color: Customized to match PMS color codes
Transformer: Output: 12V, Input: 110V-240V
Light Source: LED modules/Exposed LED/LED strips
Warranty: 3 years
Thickness: Typically 6-8cm, but customization is possible
Average Lifetime: Over 35,000 hours
Certification: CE, RoHS (UL certification available upon request)
If you're looking to make a bold statement, enhance your branding, or simply add a touch of sophistication to your space, 3D Acrylic Letters are an excellent choice. Their versatility, durability, and visual appeal make them a standout option for various applications.